... or how I learned to hate money.

Here's a post of things I wish I had the money for, but presumably never will:

NUMBER ONE:
Now, I am not generally a big proponent of the Olsen twins' style. I just don't think that much of what they do is that original! It's generally watered down, baggy versions of runway looks, so I don't know why everyone gives them so much credit. So I would like to state for the record that the Chanel runway show is what made me want these sunglasses, NOT the Olsen twins. So there, I said it, I feel better, I'm over it.

NUMBER TWO: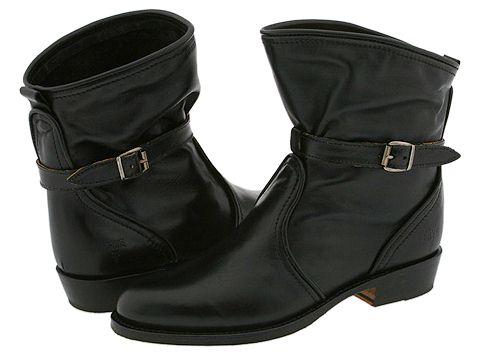 every pair of frye boots ever made, ever.
I already have the hhttp://www.blogger.com/img/gl.link.gifarness boots and I love them until my dying day, but I want more! They're far too expensive for me to own more than one pair.. and honestly, I would try to find second hand/vintage ones, because I'd rather shy away from buying animal products. I'm not one of
those
people, but I like to be conscientious of other things on this Earth, you know?
other Frye favorites:
these
,
these
,
these (especially!!!)
&
even these
!

NUMBER THREE:
EVERYTHING FROM CHLOE'S FALL LINE, PLZPLZPLZ



















NUMBER FOUR:
EVEYTHING FROM CHANEL'S FALL LINE, PLZPLZPLZ
Fair warning, you will see me post Chanel stuff a LOT. Karl Lagerfeld is as far as I'm concerned, an actual deity. I am a member of the Church of Coco, and I worship Pope Karl.
NUMBER FIVE
Pleather pants, preferably some that look exactly like these Mike & Chris ones that aren't made of, you know... skin.
Don't even bother asking me, "Why pleather pants? So awful!!!" because I fucking love them. They're sexy, and they're bold, and they're going to make me look like Axl Motherfucking Rose, and that's all I need/want/care about!
NUMBER SIX
this GORGEOUS bracelet from Tiffany. Holy holy moly. So amazing!
LUCKY NUMBER SEVEN!
Front row tickets to see Journey, Heart and Cheap Trick in August. Because Heart is the sexiest thing that ever happened to music, Journey is the best band ever, and the drummer from Cheap Trick looks like my dad and it would be funny to see them play.
So that it, thanks for stopping by! :)